Service at the El Cadi – Riad Marrakech
The El Cadi Riad Marrakech is not a hotel with indistinguishable rooms, but a guesthouse where all rooms are individually created. We aim to serve our guests without their being aware of it – as if they stayed with friends: Our service is unobtrusive but always attentive.
Khadija
RECEPTIONIST, COOKING CLASS ENGLISH
Khadija at the reception is happy to help you organizing your vacation in Marrakech, give you helpful advice, book restaurants and tour guides and lots more. She is at your service from morning until afternoon.
She will accompany you for the English cooking classes.
Khadija has some personal tips for your vacation in Marrakech in mind: Concierge tips
Hassan
CHEF DE CUISINE
Hassan contributes with his colleague Tariq to your well-being with a large variety of traditional Moroccan and international dishes. His speciality are a a great variety of delicious salads and elegant desserts, but also his tajines are among the best. Thanks to his art, we are proud to say that you find at Riyad El Cadi on of the best cuisines of Marrakech.
Hassan is happy to share his knowledge with you in one of our cooking classes.
Tariq
CHEF DE CUISINE
Tariq contributes with his colleague Hassan to your well-being with a large variety of traditional Moroccan and international dishes. He prepares the most tasty Tajines and artworks of International dishes. You won't find a better Poulet au Citron elsewhere, we promise (you should be allowed to eat bread – you will wish to dip it in the last bits of sauce).
Tariq is happy to share his knowledge with you in one of our cooking classes.
Fatiha
HOUSEKEEPING
Fatiha is one among four taking care of your room and your comfort in your home in Marrakech.
Hassan
SERVICE
Hassan, always gentle, always discreet and very correct, is nevertheless full of very clear ideas about menus, meals and drinks. He serves you dinner and – if so wished – the latest football news of your home town.
Naima
HENNA, HOUSEKEEPING
Naima is with the Riyad El Cadi as long as Riyad El Cadi exists. She keeps your room clean and yourself elegantly decorated: Naima is our henna tattoo artist.
Said
SERVICE
Said has the broadest smile of all, helps you with your luggage, with your desire for coffee, and might even scramble some eggs in the mid of the night should you feel hungry.
Fatima
HOUSEKEEPING
Fatima is the grand dame of housekeeping. She is the confidant for the staff, is the first to arrive at the riad in the morning and with Naima one of our very early staff members.
``Les filles``
KITCHEN, LAUNDRY, HOUSEKEEPING
"Les filles", the women mostly work in the background, not visible but very important. They bake the daily bread, help prepare the meals, care for our laundry and keep house and rooms clean. They might not be visible but they are the strongest and most confident personalities of our team.

Karim
RECEPTION
Karim is at your service at the receptions in the evening and on Sundays. He is happy to book for you guided tours, restaurants, excursions, airport shuttles and much more. He is the master of lists, sheets and charts.
Marouan
SERVICE
Marouan is the latest member of our staff. He serves breakfast and lunch and fills in a friendly and efficient manner all gaps that should appear. Thank you for joining our team!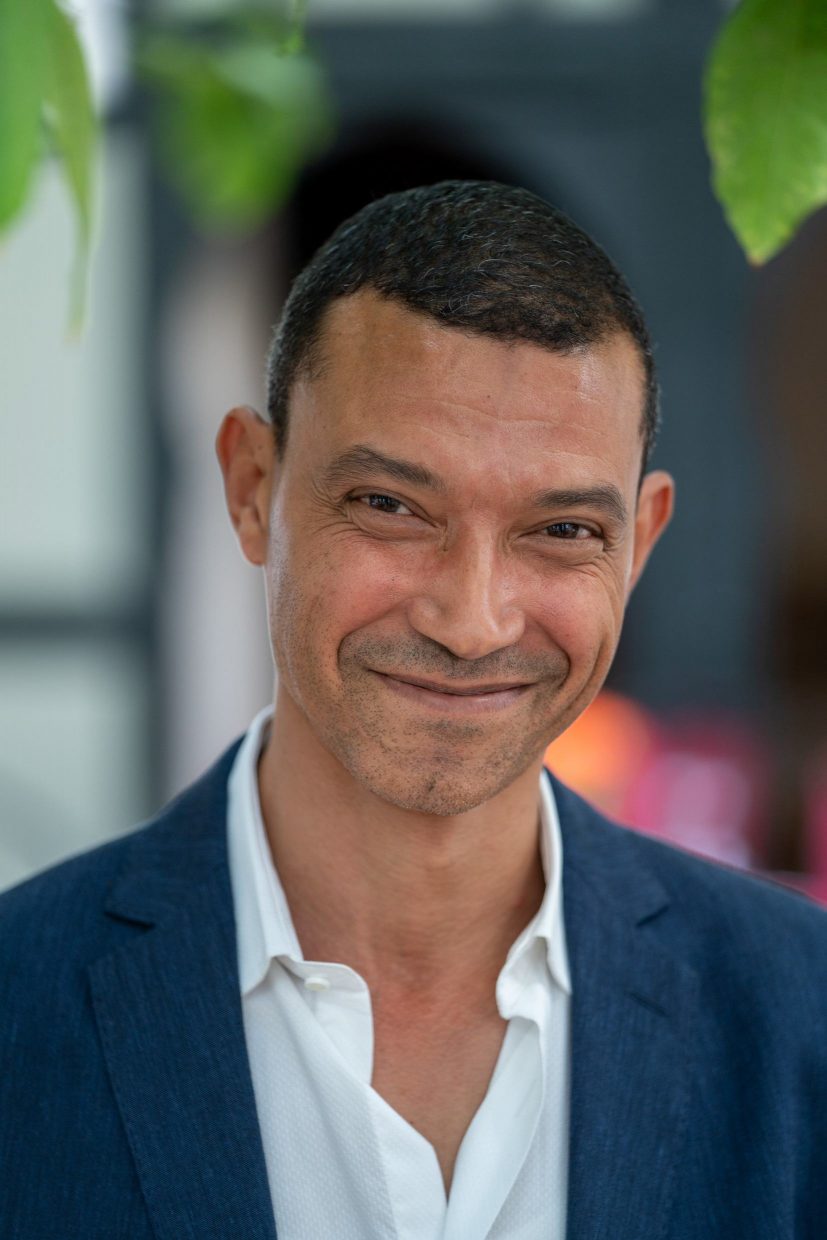 Youssef
MANAGEMENT
With an air of elegance, Youssef supervises efficiently and with great calm riad and personnel. There seems to be no problem he couldn't solve. One of three speaking fluent German.
Julia
MANAGEMENT
Julia loves her open air office on the roof terrace or in the courtyard. She feels blessed to be surrounded by so many kind hearted and wonderful colleagues. She comes to assist the rest of the staff every couple of weeks and is happy to answer to all your questions when you pass by her desk.
The Team
ALL OF US
We all are members of the El Cadi Riad Marrakech team for several years and know very well the needs and wishes of our guests. We, that is a team of 19 including managers Julia Bartels and Youssef Elharch.
Wish to learn more about our the service in El Cadi Riad Marrakech?