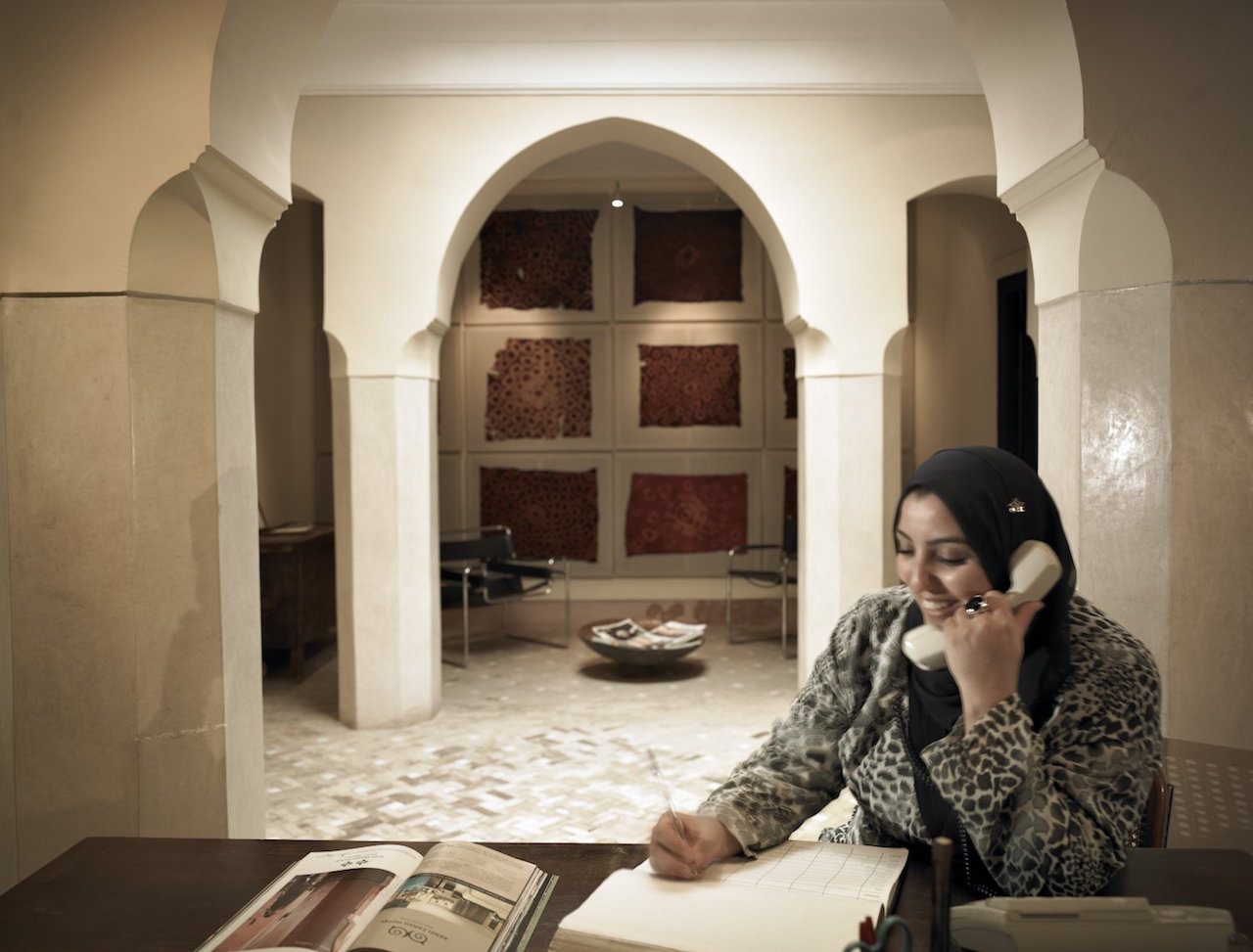 Our team at the reception is happy to help you organizing your vacation in Morocco from morning until late at night. They have some personal tips for your vacation in Marrakech in mind: Concierge tips
Tariq and Hassan
Chefs de cuisine
Our excellent chefs Hassan and Tariq contribute to your well-being with a large variety of traditional Moroccan and international dishes. They have collected with their team a number of recipes so typical for Morocco for you to enjoy an authentic cuisine at El Cadi Riad Marrakech: Moroccan cuisine.
Both are happy to show you the secrets of Moroccan cuisine on one of their cooking classes: Cooking Class
You will not find the usual hotel bar at the El Cadi Riad Marrakech – but Samir and Hassan are at your service and bring you your drinks wherever you are…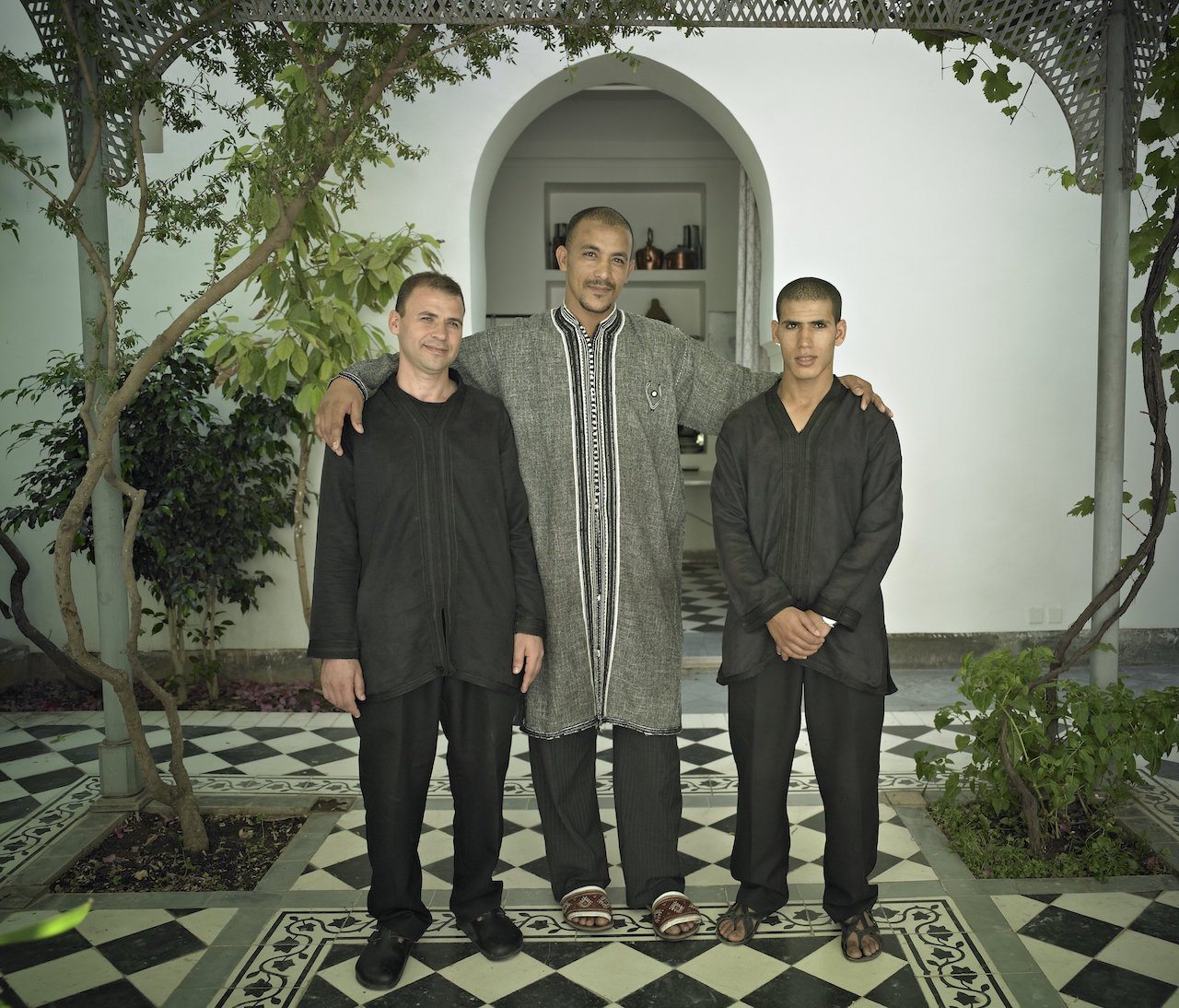 Said, SiMohammed and Yassine
Our Room Service
Our room service is on hand to cater your every need until late at night: When you arrive at late hours in the riad, Said will await you with a big smile, a drink and – if so wished – with a snack.
Should you not wish to take your breakfast on the roof terrace in the warm sun of Marrakech, Yassine is happy to serve you breakfast in your room, in the courtyard, or at the pool of our riad – Marrakech is full of possibilities.
Fatiha is one among four taking care of your room and your comfort in your home in Marrakech.
We all are members of the El Cadi Riad Marrakech team for several years and know very well the needs and wishes of our guests. We, that is a team of 19 – including managers Julia Bartels and Youssef Elharch.
Wish to learn more about our the service in El Cadi Riad Marrakech? Watch a video
Youssef and Julia
Management
Your hosts Youssef Elharch and Julia Bartels